You're known as a caring therapist, a psychiatric whiz-kid, and an advocate for mental health. You're ready for a DNP. If you've already decided to aim for the doctorate, feel free to skip ahead to our program listings. But if you'd like some background information on the role of the PMHNP, advice on certification, examples of DNP capstone projects, and real-world tips from a practicing PMHNP, read on!
Becoming a Psychiatric/Mental Health Nurse Practitioner
The Modern Psychiatric/Mental Health Nurse Practitioner
Psychiatric mental health nurse practitioners (PMHNPs), also known in nursing circles as PMH-APRNs, provide advanced psychiatric care to patients. In most situations, they are able to assess patients, diagnose mental illnesses and psychiatric disorders, and prescribe medication. In the role of psychotherapists, PMHNPs help patients deal with depression, addiction, and suicidal thoughts, and advise families and communities on ways to manage a patient's condition. However, they typically refer any patients with significant primary care/medical problems to other experts.
PMHNPs can be found all over the country – from correctional facilities to community mental health centers. In addition to nursing roles in hospitals and clinics, they may work as consultants, community educators, university professors, policy makers, and independent practitioners. Some are experts in sub-specialties such as adolescence, substance abuse, or geriatrics. And although PMHNPs often consult with doctors and psychiatrists, they have considerable independence in their role.
One important thing to note. Although the job of a PMHNP is similar in some respects to a psychiatrist and overlaps with the tasks of a psychologist or social worker, it is still a nursing discipline. The scope of practice and titles for PMHNPs varies from state to state, so please consult your State Board of Nursing to learn more about the specifics.
PMHNP Certification Requirements
Most states require you to complete a master's degree or DNP in nursing with a psychiatric/mental health focus and become nationally certified before you can practice as a PMHNP. The most important certification for PMHNPs is the Psychiatric-Mental Health Nurse Practitioner (PMHNP-BC) credential from the American Nurse Credentialing Center (ANCC). This was formerly known as the Family Psychiatric-Mental Health Nurse Practitioner credential. DNP programs should clearly state that they are accredited and able to prepare you for PMHNP certification. Ask the school for its pass rates on the certification exam.
PMHNP-BC Requirements
Hold a current, active RN license.
Hold a master's, postgraduate, or doctoral degree from a psychiatric–mental health nurse practitioner program accredited by the Commission on Collegiate Nursing Education (CCNE) or the Accreditation Commission for Education in Nursing (ACEN).
Complete a minimum of 500 faculty-supervised clinical hours during your nurse practitioner program.
Complete graduate-level courses in advanced physiology/pathophysiology, advanced health assessment, and advanced pharmacology, as well as coursework in health promotion/maintenance, differential diagnosis, and disease management (including the use and prescription of pharmacologic and nonpharmacologic interventions).
Complete clinical training in at least two psychotherapeutic treatment modalities.
Pass the national PMHNP-BC exam administered by the American Nurses Credentialing Center (ANCC).
Maintain your certification & licensure through continuing education.
CARN-AP Requirements
For NPs working with addicts, the Center for Nursing, Education, and Testing (C-NET) also offers a Certified Addictions Registered Nurse-Advanced Practice (CARN-AP) credential. Applicants should:
Hold a current, active RN license.
Hold a master's degree or higher in nursing.
Provide proof that you have completed a minimum of 500 hours of supervised, direct client contact in advanced clinical practice working with individuals and families impacted by addictions/dual diagnoses.
Pass the CARN-AP exam.
Maintain your certification & licensure through continuing education.
Helpful Professional Organizations
The Psychiatric/Mental Health Nurse Practitioner DNP
Typical DNP-PMHNP Curriculum
Many PMHNP programs are listed as "graduate tracks" or "concentrations" in DNP degrees. In other words, you start by taking general APRN courses (e.g. advanced nursing research) and gradually focus on advanced psychiatric and mental health nursing. Look for programs that expose you to a wide range of mental health issues, therapies, settings, and interactions (e.g. individuals, families, groups, etc.). Your supervised clinical hours are a vital part of your DNP degree, and you'll want plenty of experience assessing, diagnosing, and caring for at-risk patients. Prescriptive practices should be included as a component.
In terms of coursework, you might expect classes in advanced pathophysiology, advanced health assessment, advanced pharmacotherapeutics, mental health promotion, disease prevention, neurobiology, clinical genetics, addiction treatment, and other subjects related to psychiatrics (e.g. psychosocial theory). Because this is a DNP – a degree meant to train the next generation of nursing leaders – most programs will also include courses in areas such as biostatistics, healthcare policy, healthcare systems, and ethics. The DNP culminates in your capstone project, an evidence-based assignment that combines theory, research, and clinical practice into one mighty whole.
Dual FNP/PMHNP Degree
Particularly interested in primary care? You may wish to consider DNPs that offer a dual concentration in psychiatric mental health nursing and family nursing practice. Dual degrees are often targeted towards APRNs who often work with vulnerable psychiatric patients – for example, FNPs working in community mental health centers and prescribing medications. Another option is to complete an FNP DNP (or master's degree) and follow it up with a post-master's qualification in PMHNP.
Experience Requirements
Experience requirements vary from school to school. In general, most psychiatric nursing practitioner DNP programs will expect candidates to have at least 1-2 years of clinical experience as an RN. The more experience you have caring for individuals and families who are dealing with mental health issues, the more attractive you will be as a candidate. Clinical work can be completed be in hospitals, inpatient facilities, geriatric settings, community programs – you name it.
Examples of DNP-PMHNP Capstone Projects
An Educational Workshop: Introducing an Evidence-Based Psychotherapy Strategy "Tool Kit" for the Treatment of Chronic Depression (University of San Francisco)
Mindfulness Based Stress Reduction for Veterans (Duke University)
Psychiatric House Calls as an Alternative to Office Visits: A project to Decrease Depression and Anxiety Symptoms and Increase Medication Adherence (Frontier Nursing University)
Real-World DNP Advice
Dr. Melissa DeCapua, DNP, PMHNP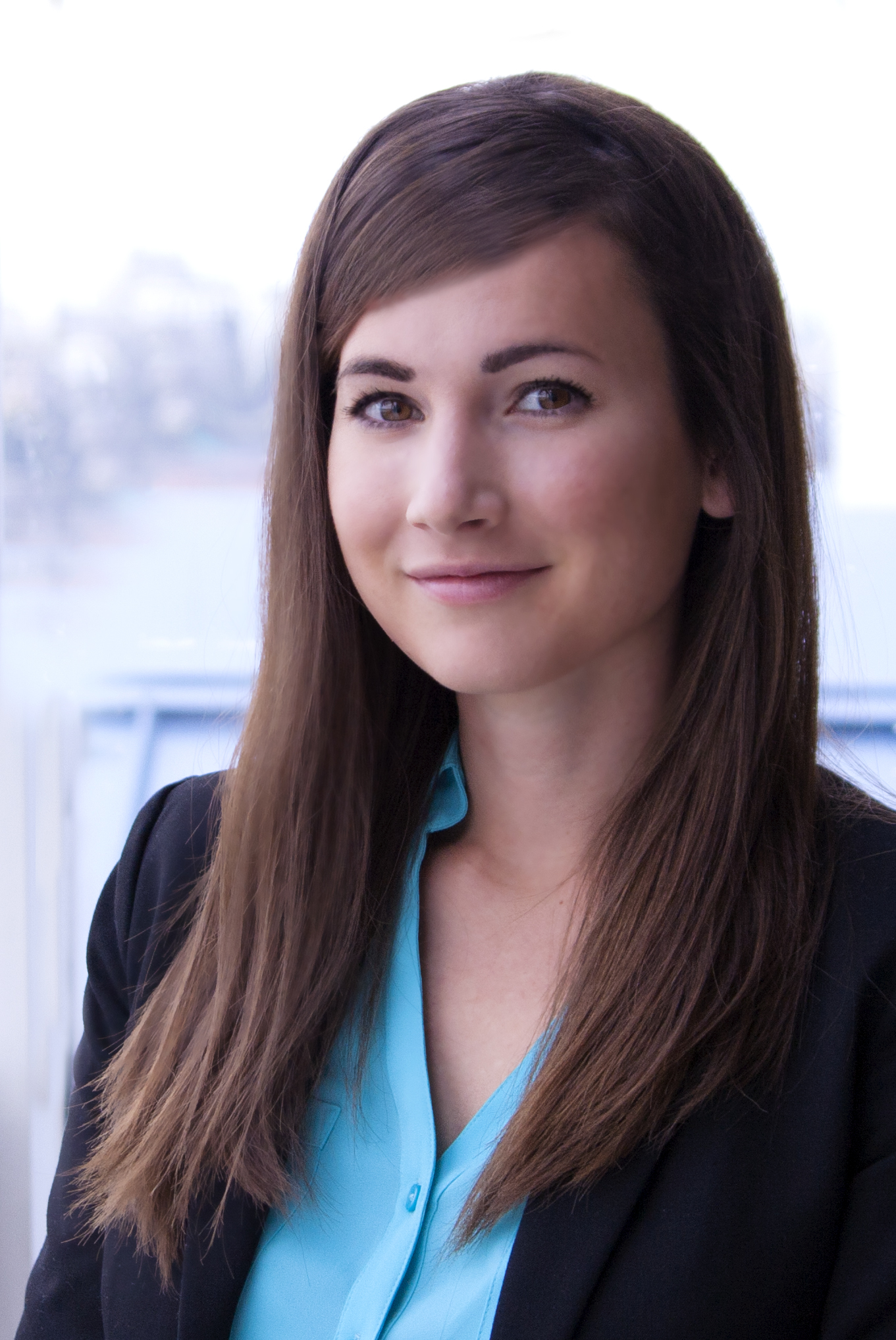 Dr. Melissa DeCapua is a board-certified psychiatric nurse practitioner. She has a background in child and adolescent psychiatry, as well as psychosomatic medicine. Uniquely, she also possesses a bachelor's degree in studio arts, which she uses to enhance patient care, promote the nursing profession, and solve complex problems. Dr. DeCapua currently works for Microsoft as a design researcher on their Research & Insight team. She has also served as a healthcare strategist, curriculum developer, consulting psychiatric nurse practitioner, and mental health specialist. Dr. DeCapua graduated with a DNP from DeSales University in 2015. For more about Melissa, check out her blog at www.melissadecapua.com.
Q&A with Dr. DeCapua
Q. Why did you choose the DNP?
A. I had an itch to learn more. Although my MSN prepared me to provide safe, effective, patient-centered clinical care, the curriculum focused mostly on medical treatment in psychiatry. The DNP degree offered me the opportunity to branch out of the standard nurse practitioner role and assume greater accountability for the health care system as a whole. The doctoral program provided a holistic approach to leadership, ethics, health policy, translational research, and information technology.
Q. How did you decide which school to go to?
A. I attended DeSales University in Center Valley, Pennsylvania. I chose DeSales because I was impressed by their incredible library, simulation lab, and technological resources. It was also located close to both my home and place of employment. The program was flexible and designed for the adult learner. To finance my DNP, I maintained a full time job as a psychiatric nurse practitioner, and I was fortunate to receive tuition reimbursement from my employer throughout the program.
Q. Did you have any worries going into the program?
A. I was worried about being younger and less experienced than my colleagues. I had only been a nurse practitioner for about 9 months prior to starting my DNP program, and I had never worked as an RN because I went straight from nursing school to nurse practitioner school. Turns out, no one cared at all. Some students even looked to me for my unique perspective on the nursing profession.
Q. What were your favorite courses or experiences?
A. I loved my Health Policy & Ethics course. As part of the course, I became more involved with the local nurse practitioner political action committee, and I attended lobby day at the state capitol. This experience was so exciting! With a team, I lobbied for a senate bill that permitted nurse practitioners to serve as licensed independent providers, and it removed the collaborative agreement between the nurse practitioner and physician.
Q. What did your DNP capstone project focus on?
A. The title of my DNP Project was "Using Light Therapy to Treat Seasonal Affective Disorder: An Integrative Review and Clinical Practice Guideline." I conducted an integrative review of the literature regarding the use of light therapy to treat adult seasonal affective disorder. Specifically, I investigated the overall efficacy of light therapy, as well as the most effective light therapy parameters. These parameters included exposure, luminance, timing, and duration.
Once I completed this integrative review, I developed a clinical practice guideline to aid clinicians in incorporating light therapy treatment into their practice. The guideline summarized the current evidence on the safety and efficacy of light therapy, and it included two algorithms that were designed to help psychiatric nurse practitioners initiate, monitor, and terminate light therapy treatment. This was the first clinical practice guideline to provide specific recommendations on the use of light therapy.
Q. Has the DNP had any effect on your job? How?
A. My DNP prepared me to transition smoothly from clinical to non-clinical work. Throughout my DNP program, I continued to work clinically in the psychiatric sub-specialty of psychosomatic medicine. During those years, I became fascinated with information technology and health care systems. Months before graduation, I accepted a job at a small start-up healthcare technology company as a strategist and product manager. I use the knowledge and expertise gained from my DNP program on a daily basis at work. Following graduation, I earned a substantial salary increase.
Q. Any other advice or tips you have for future DNP students?
A. First and foremost, take advantage of every clinical opportunity you have. This is your chance to try it all under the guidance of an expert. Don't just practice skills; practice empathy. Network. Consider creating simple business cards to exchange at conferences or an online professional profile to meet people nationally. Having a support system of friends who understand exactly what you're going through will make it much more enjoyable. Also, ask a professor for advice and consider seeking a mentor.
Don't forget why you wanted to become a nurse practitioner. For many of us, it's a desire to serve and care. It's also a job with excellent opportunities that stretch around the world. When the exams get hard and the clinicals get harder, remember that your knowledge, understanding, compassion, and competence will change the lives of many, many people in the future.
DNP Programs with a Psychiatric/Mental Health Nurse Practitioner Focus (DNP-PMHNP)
118 schools
Skip to State
Programs in Alabama
Programs in Arizona
Programs in Arkansas
Programs in California
Programs in Colorado
Programs in Connecticut
Programs in Florida
Programs in Georgia
Programs in Idaho
Programs in Illinois
Programs in Indiana
Programs in Iowa
Programs in Kansas
Programs in Kentucky
Programs in Louisiana
Programs in Maryland
Programs in Massachusetts
Programs in Michigan
Programs in Minnesota
Programs in Mississippi
Programs in Missouri
Programs in Montana
Programs in Nebraska
Programs in Nevada
Programs in New Jersey
Programs in New Mexico
Programs in New York
Programs in North Carolina
Programs in Ohio
Programs in Oregon
Programs in Pennsylvania
Programs in South Carolina
Programs in Tennessee
Programs in Texas
Programs in Utah
Programs in Virginia
Programs in Washington
Programs in Wisconsin
Programs in Wyoming