Last updated on April 18th, 2023 at 07:40 pm
Ready to make the leap to becoming a Certified Registered Nurse Anesthetist (CRNA)? Welcome to our guide to all things anesthetic. If you've already done your DNP homework, feel free to skip ahead to our
program listings
. But if you'd like some practical advice on national certification, degree requirements, and DNP capstone projects, as well as
real-world tips from a DNAP graduate
, read on!
Becoming a Nurse Anesthetist
The Modern Nurse Anesthetist
Nurse anesthetists are on the front line of clinical care. Each year, licensed CRNAs administer 30 million anesthetics to patients in every situation imaginable. From childbirth and dentistry procedures to military trauma and delicate surgeries, nurse anesthetists are an integral part of a high-octane medical team. Working under the supervision of surgeons and anesthesiologists, they safely put people to sleep and – even more importantly – wake them up. In some rural hospitals, they may even be the sole provider of anesthesia services.
But their job doesn't end in the operating room. In their work with patients, CRNAs are responsible for pre-anesthetic evaluations, anesthesia preparation and maintenance, post-anesthesia care, and a variety of clinical support functions. This critical support may include areas such as pain management, respiratory care, and emergency services (e.g. airway management). With great power, comes great responsibility, and nobody knows that better than a DNP-trained CRNA.
CRNA Licensure & Certification Requirements
Most nurses earn a DNP or DNAP in order to become a Certified Registered Nurse Anesthetist (CRNA). Like other specialty titles (e.g. nurse midwife), this is an advanced practice registered nurse (APRN) qualification. Working in hospitals, physician offices, dental offices, VA facilities, private practices, and the military, CRNAs administer over 65% of the anesthesia in the United States.
In order to be certified as a CRNA and licensed in your state, you may be required to:
DNP programs should clearly state that they are COA-accredited and able to prepare you for the national certification exam. If you can't find the information on the website, ask the school to provide you with NCE pass rates and statistics on employment offers for graduates. Please check with your school and your State Board of Nursing for specific details on licensure.
It's also important to note that the AANA has publicly stated that MSN programs should be phased out for nurse anesthetists by 2025. That means the DNP and DNAP will be the only degrees accepted for CRNA certification. You still have the option to earn an accredited master's degree before 2022, but the window is closing fast.
Helpful Professional Organizations
The Nurse Anesthetist DNP
DNP vs. DNAP
As you're evaluating schools, you'll run into two options for your doctoral degree – the Doctor of Nursing Practice (DNP) in Nurse Anesthesia or the Doctor of Nurse Anesthesia Practice (DNAP). Around 1/2 of schools in the U.S. award a DNP in Nurse Anesthesia and the other half award the DNAP. Apart from the title, there isn't a lot of difference between the two. However, since the DNAP often has a variety of options for experienced nurses, you may find more MSN graduates in the DNAP and more BSN graduates in DNP programs.
Typical Nurse Anesthesia DNP Curriculum
The DNP in Nurse Anesthesia is a combination of anesthesia fundamentals, advanced clinical work, leadership training, and the application of research. Since this is an area of medicine where any error can cost a life, programs should give you plenty of opportunities to practice anesthesia techniques through interactive training simulations and real-world clinical residencies (e.g. trauma centers, military facilities, hospitals, etc.). You need to be prepared to administer anesthesia to all kinds of patient populations in a wide variety of clinical sites.
In terms of coursework, you can expect a mixture of essential sciences, research, and clinical anesthesia classes. In addition to familiar subjects such as biochemistry, anatomy, physiology, and pathophysiology, you could also be studying new anesthesia technologies, advanced physical assessment for nurse anesthetists, and anesthetic pharmacology. To prepare you to become a leader in your field, the curriculum may include courses like healthcare policy, medical law, economics, and population health. Your final years will be wrapped up in advanced anesthesia practicums and an evidence-based DNP capstone project.
Experience & Certification Requirements
In order to be eligible for a DNP in Nurse Anesthesia, you must complete a minimum of one year's work experience in a critical care setting as a RN (two or more years is often preferred). Schools are looking for nurses who know how to handle procedures such as mechanical ventilation, aggressive fluid management, vasoactive IV infusions, and invasive hemodynamic monitoring. You can gain this experience in ERs or ICUs.
Most schools will also want evidence of critical care certifications, including Basic Life Support (BCLS), Advanced Life Support (ACLS), and Pediatric Advanced Life Support (PALS). Some may ask for proof of your Critical Care Registered Nurse (CCRN) certification and test scores.
Examples of Nurse Anesthesia DNP Capstone Projects
Implementation and Evaluation of the Innovative Use of Bispectral Index Monitoring to Enhance Assessment of Anesthetic Depth and Prevent Patient Awareness During Electroconvulsive Therapy (Duke University)
Developing an Educational Module on Substance Abuse for Student Nurse Anesthetists (University of Kansas)
Developing and Implementing an Obstetric Life Support Training Program for Obstetric Care Providers in the Northern California region (Samuel Merritt University)
Real-World DNP Advice
Dr. Amanda C. Faircloth, PhD, DNAP, CRNA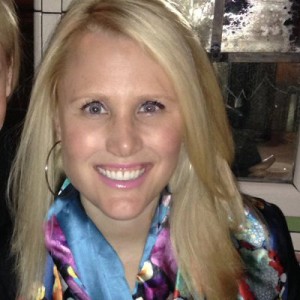 Dr. Amanda Faircloth is a long-serving Certified Registered Nurse Anesthetist (CRNA) in the Virginia Commonwealth University Health System. In addition to her clinical work, she serves as a clinical preceptor and lecturer in VCU's Department of Nurse Anesthesia. Dr. Faircloth regularly speaks at national and international anesthesia conferences, and has published a series of papers in the AANA Journal. She graduated with a DNAP from Virginia Commonwealth University (VCU) in 2011 and earned her PhD in Health Related Sciences from VCU in 2014.
Q&A with Dr. Faircloth
Q. Why did you choose the DNAP? How did you decide which school to go to?
A. I pursued my DNAP degree because I wanted to obtain the terminal degree for my field. I attended Virginia Commonwealth University (VCU) for two reasons: 1. It is one of the top nurse anesthesia programs in the country; 2. I currently work at VCU and was able to have my tuition reimbursed. I worked full-time during school to keep that benefit and it was worth it!
Q. Did you have any worries going into the program?
A. My biggest concern was time management. I worked full-time as a CRNA during both degrees (DNAP & PhD) and was apprehensive, at first, about budgeting my hours. It was a struggle staying on top of my work and not getting behind. When you are not "in school" everyday, it is easy to lose track of your academic responsibilities. To mitigate this issue, I spent time every day doing something course-related. Even if it was just writing a few sentences down, I was keeping my brain engaged and focused on my courses. I got into the habit of a work/life/study balance.
Q. Was it an online/hybrid DNAP or a traditional one? Would you recommend that format?
A. My program was an online/hybrid program – a great combination for the working professional! The on-campus sessions allowed me to have face-time with my professors and being "in class" with my cohort motivated me for the semester. On the other hand, the online portion allowed for academic flexibility. It afforded me the opportunity to get my assignments done around my work schedule – a huge benefit when trying to manage time.
Q. You pursued a PhD after a DNAP. We talk a little about choosing between the DNP vs. PhD, but we're fascinated – why did you earn both?
A. While working on my DNAP, I realized that some of my research ideas were more comprehensive than what was required for the capstone. Also, I wanted to diversify my professional portfolio and have the opportunity to apply for jobs outside of the clinical sector. Some academic institutions require faculty to have a PhD instead of a DNP or DNAP, and I did not want to have any limitations on my career.
Q. What were the major differences between the DNAP and the PhD?
A. From my perspective, the biggest differences were in the academic course load and the focus of the programs. Clinical doctorates (DNAP or DNP) are directed toward improving clinical practice. My DNAP degree changed the way I view the healthcare system as a whole. It had a direct impact on improving patient care, but it also encouraged me to look at my profession in a new light. A PhD program is research-focused and includes coursework that provides new skill-sets (i.e. grant-writing, multivariate statistics, etc.). The PhD took my problem-solving to a new level. It was an academically rigorous program that challenged me to think critically in new ways. Not only did the PhD program make me a better writer, I am more diversified with my skills, and I have an even greater appreciation and respect for research.
Q. What did your DNAP capstone project focus on?
A. I created a system of standardization for the trauma room at a Level 1 trauma center. This system change allowed for better utilization of resources, provided an economic benefit for the hospital, and improved patient care. My dissertation (PhD) took a different turn as I pursued the perception of acupuncture and acupressure by anesthesia providers across the U.S. Both my capstone and dissertation topics stemmed from personal experiences. I entered both programs thinking I "knew" what I wanted to study and then life happened. By being receptive to new ideas, I found two research topics that have opened many doors – I have lectured nationally, internationally, and have been published in both areas.
Q. Any other advice or tips you have for future DNAP students?
A. Trust the process. Some of the courses may not make sense right away, but they will be building blocks for the future. Also, try to do something "school related" everyday to keep your mind focused. At work, I would always have an article nearby in case I had downtime in between cases, or I would take 15 minutes during my lunch break to work on an assignment. Taking advantage of small opportunities throughout the day will free you up for the things you enjoy later on. Finally, my best advice is to have fun! Pursuing doctoral education was the best decision I have ever made. I am a better clinician, a better researcher, and overall a better person.
DNP Programs with a Doctor of Nurse Anesthesia Practice Focus (DNAP)
88 schools
Skip to State
DNAP Programs in Alabama
DNAP Programs in Arizona
DNAP Programs in Arkansas
DNAP Programs in California
DNAP Programs in Connecticut
DNAP Programs in District of Columbia
DNAP Programs in Florida
DNAP Programs in Georgia
DNAP Programs in Illinois
DNAP Programs in Indiana
DNAP Programs in Iowa
DNAP Programs in Kansas
DNAP Programs in Kentucky
DNAP Programs in Louisiana
DNAP Programs in Maryland
DNAP Programs in Massachusetts
DNAP Programs in Michigan
DNAP Programs in Minnesota
DNAP Programs in Mississippi
DNAP Programs in Missouri
DNAP Programs in Nebraska
DNAP Programs in New Jersey
DNAP Programs in New York
DNAP Programs in North Carolina
DNAP Programs in North Dakota
DNAP Programs in Ohio
DNAP Programs in Oklahoma
DNAP Programs in Oregon
DNAP Programs in Pennsylvania
DNAP Programs in South Carolina
DNAP Programs in South Dakota
DNAP Programs in Tennessee
DNAP Programs in Texas
DNAP Programs in Virginia
DNAP Programs in Washington
DNAP Programs in West Virginia
DNAP Programs in Wisconsin