You're fascinated with the health of adults, committed to your aging patients, and known for your expert advice. You're ready to become an adult gerontology nurse practitioner (AGNP). If you've already decided on the DNP, feel free to skip ahead to our program listings. But if you'd like some background on certification requirements, a summary of the DNP curriculum, examples of DNP capstone projects, and real-life advice from a qualified AGNP, read on!
Becoming an Adult Gerontology Nurse Practitioner
The Modern Adult Gerontology Nurse Practitioner
Adult gerontology nurse practitioners, known in nursing circles as AGNPs, are advanced practice registered nurses (APRNs) who take special care of adults. In this case, "adult" can mean any patient – including young adults – confronted with the challenges of aging. You may sometimes see AGNPs referred to as GNPs, or geriatric nurse practitioners. Nurses holding the title of GNP tend to deal directly with the elderly.
Working under the supervision of a physician, AGNPs are responsible for diagnosing illnesses, conducting exams and screenings, ordering lab tests, prescribing medications and physical therapy, managing a patient's pain, and educating families on preventative care. Since aging also includes dying, modern AGNPs are renowned for being compassionate caregivers and counselors.
AGNPs work in two major arenas: acute care and primary care. Acute care AGNPs specialize in the care of acutely ill adults and can be found in hospitals (e.g. ICUs, ERs, surgical units, etc.) and outpatient specialty clinics. Primary care AGNPs tend to work in places such as hospices, home healthcare, and nursing homes. Some AGNPs even choose to run their own private practices. Regardless of their specialty, AGNPs must be able to collaborate with families, social workers, nursing staff, therapist, pharmacists, and physicians in order to provide adult patients with the very best advice.
AGNP Certification Requirements
Most employers and states require you to complete a master's degree or DNP in nursing with a gerontological nurse practitioner focus and become nationally certified before you can practice as an AGNP. Adult gerontology certifications are offered by the American Nurses Credentialing Center (ANCC), the American Association of Nurse Practitioners (AANP), and the American Association of Critical Care Nurses (AACN). The ANCC and AANP are retiring their original GNP credentials and replacing them with certifications targeted towards adult gerontology.
If you're interested in primary care, you could consider the:
If you're interested in acute care, you could consider the:
Talk to your university and check with your State Board of Nursing for advice on which certification to pursue. In the end, you may wish to complete a number of credentials. DNP programs should clearly state that they are accredited and able to prepare you for AGNP board certification exams. If you can't find the information on the program website, ask the school for its student pass rates on certification exams.
AGNP Primary Care Certifications
AGPCNP-BC Requirements
Hold a current, active RN license.
Hold a master's, postgraduate, or doctoral degree from an adult gerontology primary care nurse practitioner program accredited by the Commission on Collegiate Nursing Education (CCNE) or the Accreditation Commission for Education in Nursing (ACEN).
Complete a minimum of 500 faculty-supervised clinical hours during your adult gerontology primary care nurse practitioner program.
Complete graduate-level courses in advanced physiology/pathophysiology, advanced health assessment, and advanced pharmacology, as well as coursework in health promotion/maintenance, differential diagnosis, and disease management.
Pass the national AGPCNP-BC exam administered by the American Nurses Credentialing Center (ANCC).
Maintain your certification & licensure through continuing education.
A-GNP Requirements
AGNP Acute Care Certifications
AGACNP-BC Requirements
ACNPC-AG Requirements
Helpful Professional Organizations
The Adult Gerontology Nurse Practitioner DNP
Typical Gerontological NP DNP Curriculum
Many AGNP programs are listed as "graduate tracks" or "concentrations" in DNP degrees. In other words, you start by taking general APRN courses and gradually focus on adult gerontology. Once you have laid the groundwork, you will often have the option to pursue a primary care or acute care sub-specialty in adult gerontology (e.g. cardiology, hospice care, oncology, orthopedics, organ transplant, etc.).
Look for DNPs that focus on advanced clinical knowledge, evidence-based research, and leadership skills. AGNPs deal with adults across the age spectrum, including geriatric patients, so you must be equipped to handle tasks such as case management, patient stabilization, and end-of-life care. That means practicums should expose you to a variety of clinical settings (e.g. long-term care facilities, the patient's home, hospitals, private practices, etc.) and a range of patient ages. In the case of acute care, you will often conduct your clinical training in ERs and ICUs.
In terms of coursework, you can expect hard-core classes in science and medicine. Programs that wish to meet AGNP certification requirements must cover key APRN courses such as advanced physical assessment, advanced pharmacology, and advanced pathophysiology. As a DNP student, you will also be studying areas such as nursing leadership, healthcare policy, and ethics. All of these classes are intended to prepare you to take a proactive role in your workplace. The grand finale of your work is your DNP capstone project – a final assignment that combines research, theory, and clinical practice into actionable steps.
Experience Requirements
Experience requirements vary from school to school. Some program may demand to see proof of two years of full-time work experience as an RN; others don't list specifics. Generally speaking, acute care AGNP programs are going to want to see at least 1-2 years of experience in hospitals, ERs, or other acute care situations.
Examples of Gerontological NP DNP Capstone Projects
Real-World DNP Advice
Dr. Laura Sandquist, DNP, APRN, ANP-C, GNP-C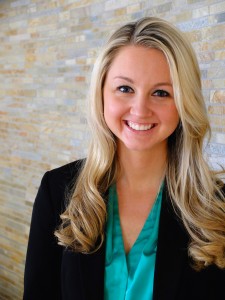 Certified as an Adult Nurse Practitioner and Geriatric Nurse Practitioner, Dr. Laura Sandquist is a Health and Wellness Nurse Practitioner and Clinical Lead at Touchstone's Community Health and Wellness Center. Her practice is based on the philosophies of functional medicine, integrative nursing, and holistic nursing, and allows her to spend time with her patients, develop relationships, and conduct lots of education and coaching. Dr. Sandquist has also served as a Functional Medicine Nurse Practitioner, Clinical Nurse Educator, and Integrative Health Consultant. She graduated with a DNP from the University of Minnesota Twin Cities in 2012 – the same year she won the Doctor of Nursing Practice Innovation Award.
Q&A with Dr. Sandquist
Q. Why did you choose the DNP? How did you decide which school to go to?
A. I chose to do the DNP because I wanted a terminal degree. The University of Minnesota Twin Cities was my first choice because it is the only school in the world that has a DNP specialty in Integrative Health and Healing. In the end, I decided to tackle two specialties: 1. Adult and Geriatric Nurse Practitioner 2. Integrative Health and Healing. The AGNP specialty allowed me to pursue my NP license and provide direct patient care. The Integrative Health and Healing specialty gave me a chance to focus on integrative and holistic nursing. U of MN had the added benefit of being close to my home.
Q. What kinds of challenges did you face during the DNP? How did you juggle commitments?
A. The biggest challenge I faced during the DNP was being pulled in multiple directions. To keep my work schedule manageable, I worked a 0.6 the first year, 0.4 the second, and on-call the third year. To finance the DNP, I received a few scholarships, my workplace offered tuition reimbursement, and the rest was loans. I balanced my commitments with a very supportive husband who worked and took care of the cooking and housework!
Q. Was it an online/hybrid DNP or a traditional one? Would you recommend that format?
A. I completed a hybrid DNP. It fit in with my work schedule and meant I didn't have to spend a lot of time on campus, commuting to campus, or paying to park. I would recommend the hybrid format because it was a balance of working independently and connecting regularly with classmates and professors. My favorite experience was forming relationships with my cohort. You grew together, cried together, stressed out together, and survived together. Taking the journey through the DNP program truly bonds you for life.
Q. What did your DNP capstone project focus on? What did you learn?
A. My DNP capstone project was a "Delirium Prevention Protocol for Hospitalized Older Adults." I picked this topic because there was a need for a protocol at the hospital where I worked at the time. That meant stakeholders were on-board. Plus, since many of the interventions in the protocol were non-pharmacologic, I was able to combine my adult/geriatric specialty with my integrative health specialty. During this project, I learned how to navigate project development and organization implementation. I also learned how to be flexible and open to uncertainty.
Q. Any other advice or tips you have for future DNP students?
A. Be sure to take care of yourself during the program. Many of my classmates worked themselves to sickness by the end of the program. As nurses, we want to take care of everyone and do it all. In the DNP program, you need to let others take care of you, be okay with saying no or cutting back, and to place priority on doing things that make you feel well.
DNP Programs with a Gerontological Nurse Practitioner Focus