There are plenty of choices to make regarding the DNP, but the most important one is choosing a specialty. Whether you're aiming for a specific APRN role or a non-APRN nursing path, we're here to help. Skip ahead to your chosen specialty or glance through our guide to learn more about APRN definitions, recommended DNP guidelines, and the ins and outs of state licensure requirements.
APRNs & Other Nursing Specialties
APRN Roles & Concentrations
In 2008, 40+ nursing organizations got together to create some uniformity in the regulation of advanced practice registered nurse (APRN) roles. The result was the APRN Consensus Model, a report that outlines the role of education, accreditation, certification, and licensure in APRN training. According to the Consensus Model, there are 4 types of APRNs:
APRNs, especially CNSs and CNPs, may deal with one of six population foci (i.e. concentrations):
APRNs can also choose to sub-specialize in areas such as oncology, palliative care, orthopedics, etc. If this relates to your choice of degree, we talk about the differences under each specialty profile. For example, pediatric nurse practitioners (PNPs) have the option to choose between acute care and primary care DNP programs.
Non-APRN Nursing Specialties
One important thing we should point out. Although the Consensus Model recognizes other nursing roles are essential to public health, these specialties do not focus on direct patient care (and therefore don't require the same kinds of regulation). However, since Nurse Executives and Nurse Educators are especially important roles for DNP graduates, we've given them full coverage in our specialty profiles.
How to Become an APRN
Recommended DNP Guidelines
Trying to establish if your DNP program will help you become a great APRN? The Consensus Model suggest that APRN education programs – including clinical doctorates – should follow a number of guidelines. In summary, the academic institution should:
Accreditation: Be accredited by a nursing or nursing-related accrediting organization recognized by the U.S. Department of Education (USDE) and/or the Council for Higher Education Accreditation (CHEA).
Focus: Prepare graduates for one of the 4 APRN roles and 6 concentrations at the graduate level.
Coursework: Include – at minimum – 3 separate graduate-level courses in advanced physiology/pathophysiology, advanced health assessment, and advanced pharmacology.
Scope of Practice: Prepare the graduate to assume responsibility and accountability for health promotion and/or maintenance as well as the assessment, diagnosis, and management of patient problems (including prescriptions and non-pharmacologic interventions).
Licensure & Certification: Ensure the program's clinical training and didactic coursework will prepare the graduate to obtain state licensure and national certification.
You'll find a lot of strong nursing schools that follow these guidelines. When in doubt, first see if the DNP program is accredited and then run through our checklist on How to Choose a DNP Program.
APRN State Licensure Requirements
The Consensus Model also has recommendations for your State Board of Nursing. It suggests that Boards of Nursing should:
Be solely responsible for licensing APRNs.
License APRNs in the categories of CNS, CRNA, CNM, or CNP in one of the six population foci.
Only license graduates of accredited graduate programs that follow the Consensus Model's education guidelines.
Require APRNs to pass approved national certification exams (we list recommended certifications in each specialty profile).
License APRNs as independent practitioners with no regulatory requirements for collaboration, direction, or supervision.
Institute a grandfathering clause that exempts current and practicing APRNs from new eligibility requirements.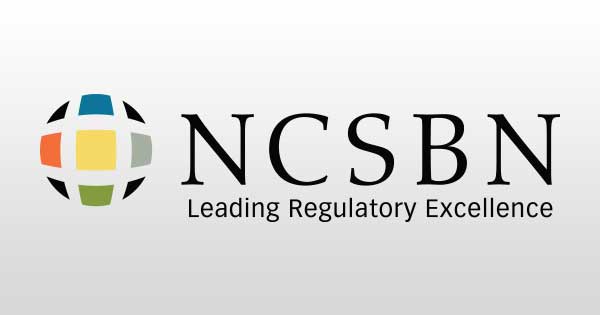 Unfortunately, these are only recommendations, not requirements. Boards of Nursing are still free to dictate their own rules for APRN licensure. For example, in one state you may be able to prescribe medications and in another state you may not. The best thing to do is check with your State Board of Nursing to determine exactly what you need to do to earn and maintain state licensure. If you're moving from one state to another, you should also check if you have the appropriate national certification/s required to practice as an APRN.
Note:
You can see how far your state has come in adopting the elements of the Consensus Model on the NCBSN's
Implementation Status Map
.